WORK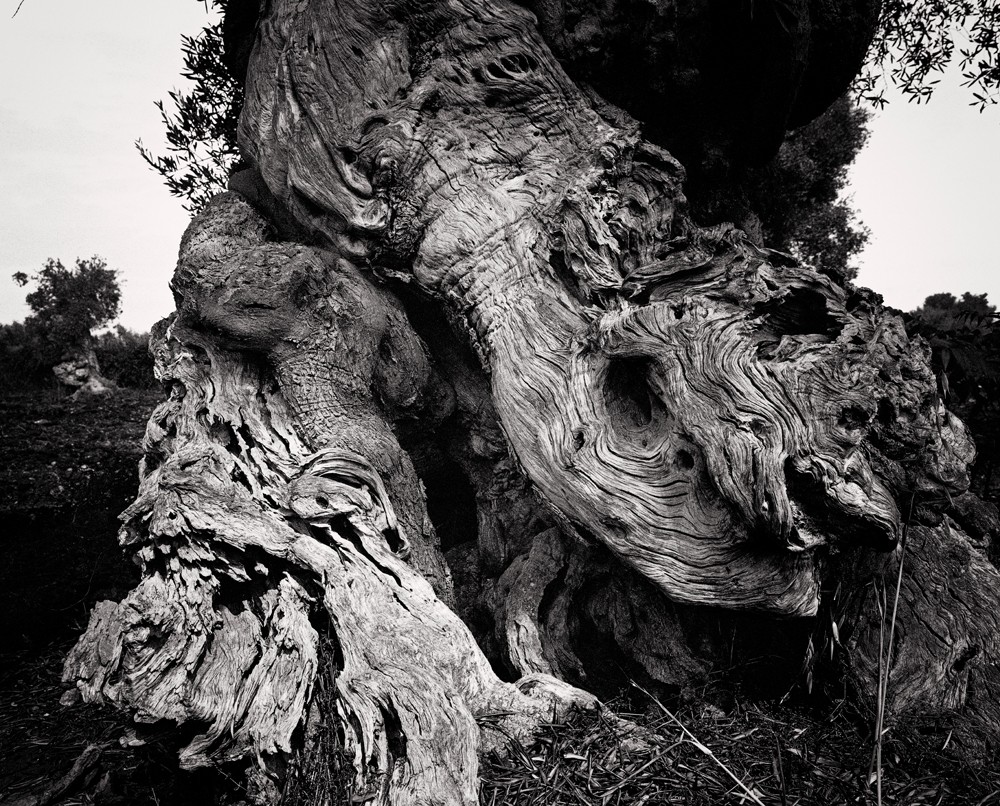 Title: Of time and light | Di tempo e luce #7
Artist:
ALBERTO MILETI
Tecnique: Giclée Fine Art print on Hahnemuehle Baryta paper 315 gr
Year: 2011
Edition: 100
Print:
Information
Among the great century-old olive trees in Alto Salento, there is a continuous alternation of time twists searching for light, empty and full spaces, like in the sculptures of Henry Moore. It is almost as if the trees had an unconscious memory. Sometimes shapes can be recognised reflected on their bark. Lymph flows through the xylem and, like in one of John Cage's work, it emerges from a sculpture of time and light.
The 96x111 series is an edition of 5 copies.