ALESSANDRO DE MATTEIS

Biography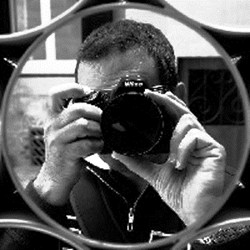 Co-founder of the photographic Agency ProPugliaPhoto.
Born in Lecce in 1968, he has been photographing since 1997.
He started his activity with analog photography, also using camera obscura.
With the arrival of digital photography, he has moved his focus on the new technology, researching on it.
His portfolio includes landscape projects dedicated to Salento and street photography projects.
He is fascinated by b/w photography and by geometrical images.
He publishes his photographs in books and magazines of national relevance.
Ha has been working with Airbnb since 2011.